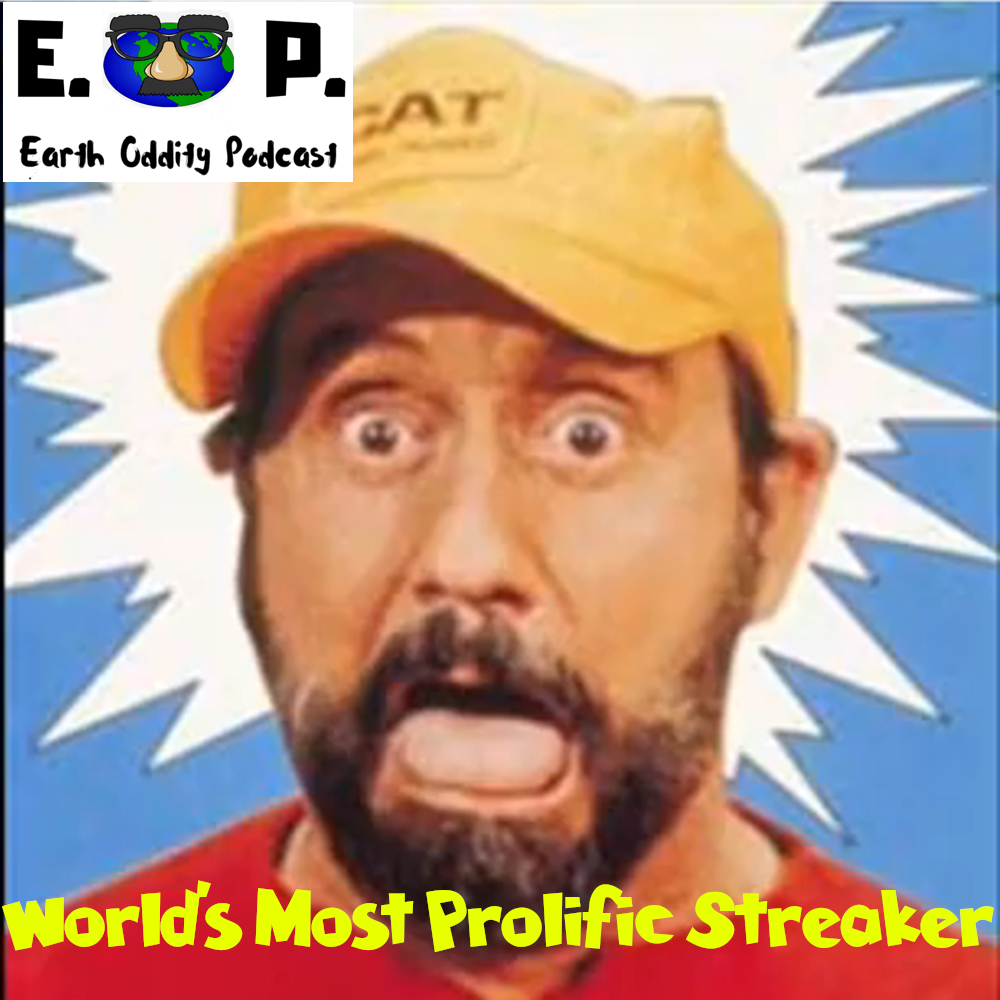 News Links for the Week:
World's oldest person ever, Jeanne Calment, may have been a fraud, researchers allege: https://www.foxnews.com/world/worlds-oldest-person-ever-jeanne-calment-may-have-been-a-fraud-researchers-allege
'I'll never stop': Prolific streaker has stripped-off at 568 events: https://news.sky.com/story/ill-never-stop-prolific-streaker-has-stripped-off-at-568-events-11585355
Oregon man has free Burger King for life (given after he got stuck in a restroom) revoked after eating there on 13 of 15 days, sues: https://thecomeback.com/food/oregon-man-burger-king-life-restroom-revoked.html?utm_source=dlvr.it&utm_medium=twitter
World's only asparagus fortune teller makes 2019 predictions: https://www.express.co.uk/news/weird/1065590/asparagus-2019-new-year-predictions-jemima-packington-fortune-teller
ASTRONAUT ACCIDENTALLY CALLS 911 FROM SPACE: https://www.newsweek.com/astronaut-accidentally-calls-911-space-1276892
Jury awards $5.1 million to employees of 'Onionhead' devotee: https://www.businessinsurance.com/article/20180427/NEWS06/912320914/Jury-awards-$5-million-to-employees-of-
Pasco County man arrested after shoving pizza in father's face, deputies say: http://www.fox13news.com/news/local-news/pasco-county-man-arrested-after-shoving-pizza-in-father-s-face-deputies-say
We would to thank Cajun Curl Original Spice for their support! For some spice thats extra nice that taste spicy but dosen't feel spicy, check them out over at www.cajuncurl.com.
Special thanks to Silencyde for providing the music! Check out his music on Soundcloud here, on his YouTube channel here, and on Facebook here.
Music Break:  Artist: Silencyde Song: Shroud Social links: https://soundcloud.com/silencyde facebook.com/Silencyde youtube.com/user/Silencyde http://www.silencyde.com/
We want to hear from you! Please email the show earthoddity@planetmail.net You can also follow us on Twitter @_earthoddity and on Instagram at _earthoddity. You can call us at (662) 493-2059! Please don't hesitate to leave us a voicemail, we want to hear your voice!  Also like us on Facebook here and while your there, don't forget to join our group page and take part in all the hilarity that ensues! Have a great week and we love you! God bless you every one!