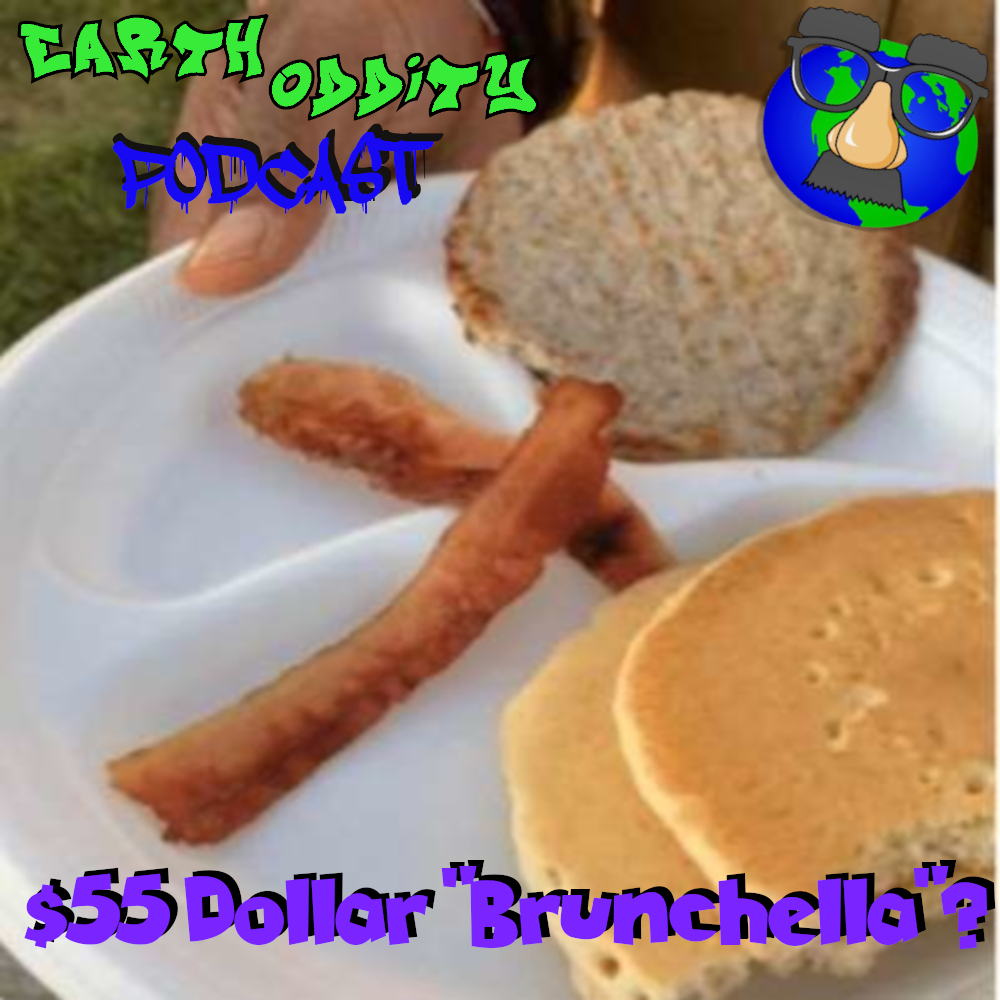 News Links for the Week:
Outrage over 'rip-off' $55 'Brunchella' VIP breakfast plate before church service event where Kanye West performed - and suddenly everyone is reminded of FYRE FESTIVAL: https://www.dailymail.co.uk/news/article-7643249/Kanye-West-fire-55-Brunchella-VIP-breakfast-plate-church-service.html
Indiana woman found dead with python wrapped around her neck, 140 snakes in 'reptile home,' police say:  https://www.foxnews.com/us/indiana-python-neck-woman-dead-snakes-home?cmpid=prn_msn
After Lopsided Win, 61-13, High School Coach Is Suspended:  https://www.nytimes.com/2019/11/02/nyregion/football-coach-suspended-sportsmanship.html
Arizona 'Wizard Rock,' missing 1-ton boulder, mysteriously returns: https://www.foxnews.com/science/arizona-wizard-rock-missing-1-ton-boulder-mysteriously-returns
La. woman accused of selling medical excuses to high school students: https://www.kplctv.com/2019/10/30/la-woman-accused-selling-medical-excuses-high-school-students/
Woman wanted for climbing into Bronx Zoo lion exhibit: 'I am the lion now': https://www.nbcnews.com/news/animal-news/woman-wanted-climbing-bronx-zoo-lion-exhibit-i-am-lion-n1075101
'I'm in the mood all the time!' Suzanne Somers, 73, gets VERY candid about her passionate sex life with her husband Alan, 83 - revealing they both take a weekly 'sex shot' that helps them make love TWICE a day: https://www.dailymail.co.uk/femail/article-7598551/Suzanne-Somers-73-says-takes-sex-shot-helps-make-love-twice-day.html
Sex offender arrested after using the Bible App to target teen girls at church: https://fox17online.com/2019/11/01/sex-offender-arrested-after-using-the-bible-app-to-target-teen-girls-at-church/
We would to thank Cajun Curl Original Spice for their support! For some spice that's extra nice that taste spicy but doesn't feel spicy, check them out over at www.cajuncurl.com. Be sure and use coupon code "EOP10" and get ten percent off your order. 
Special thanks to Silencyde for providing the music! Check out his music on Soundcloud here:https://soundcloud.com/silencyde or on his YouTube channel here: https://www.youtube.com/user/Silencyde and on Facebook here: https://www.facebook.com/Silencyde/
We want to hear from you! Please email the show earthoddity@planetmail.net You can also follow us on Twitter @_earthoddity and on Instagram at _earthoddity. You can call us at (662) 493-2059! Please don't hesitate to leave us a voicemail, we want to hear your voice!  Also like us on Facebook here and while your there, don't forget to join our group page and take part in all the hilarity that ensues! Have a great week and we love you! God bless you every one!