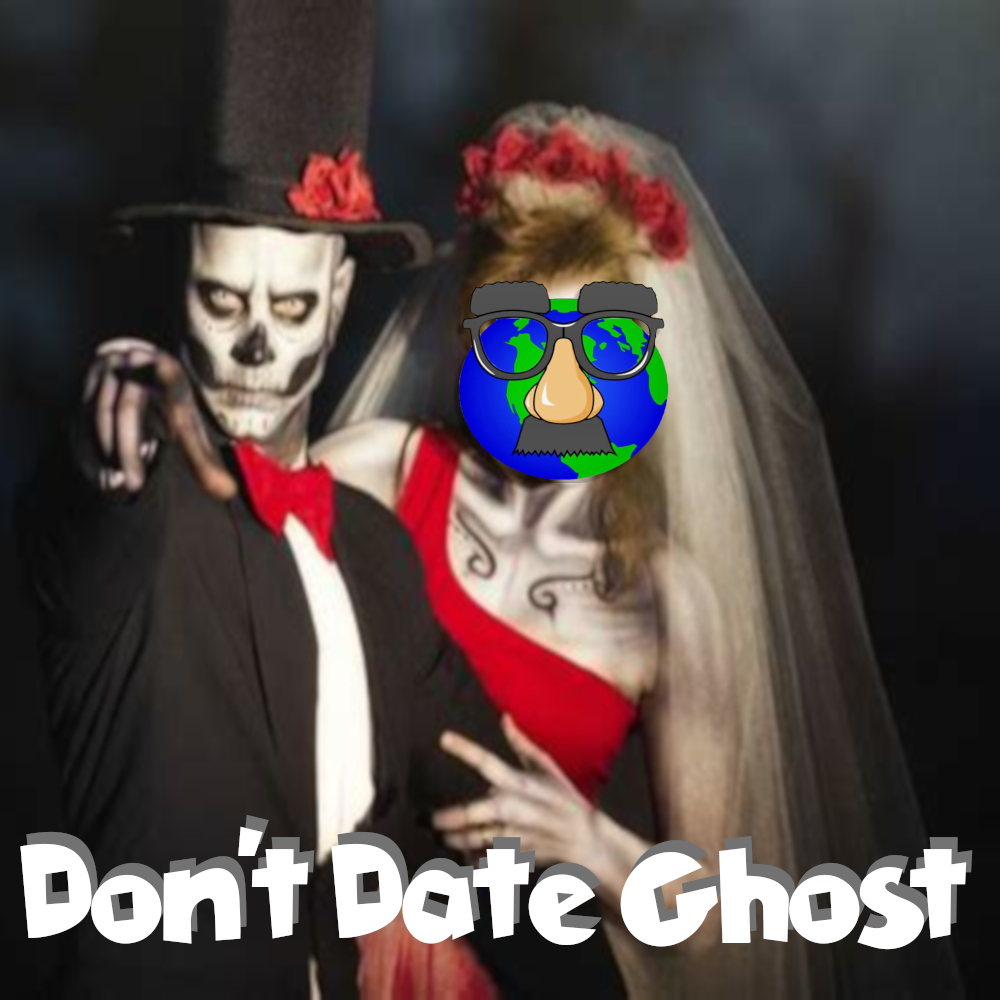 Do Ghost Exist? What about super scary demons? BORING! What we really want to know is can you have a physical relationship with a ghost. Well maybe so or maybe not but Amanda Sparrow Large says it's not so hot. She was gracious enough to share her story with us about how she contacted the ghost of a supposedly 300 year old pirate and then decided to tie the knot with the guy! Talk about your long distance relationships! After the honeymoon though, things didn't go so well. Her health started to suffer drastically as a result. All the way up to the point she decided she needed  to part ways with her husband forever and have an exorcism. Hear all the spicy hot details on this episode and if that's not enough to completely shiver your timbers, buy her books on amazon here:
"A New Attitude": https://www.amazon.com/Attitude-Amanda-Sparrow-Large-Teague/dp/1096104199/ref=sr_1_1?keywords=amanda+sparrow+large&qid=1571209674&sr=8-1
"A Life you will remember": https://www.amazon.com/Life-You-Will-Remember/dp/1910728411/ref=sr_1_2?keywords=amanda+sparrow+large&qid=1571209759&sr=8-2
We would to thank Cajun Curl Original Spice for their support! For some spice that's extra nice that taste spicy but doesn't feel spicy, check them out over at www.cajuncurl.com. Be sure and use coupon code "EOP10" and get ten percent off your order. 
Special thanks to Silencyde for providing the music! Check out his music on Soundcloud here:https://soundcloud.com/silencyde or on his YouTube channel here: https://www.youtube.com/user/Silencyde and on Facebook here: https://www.facebook.com/Silencyde/
We want to hear from you! Please email the show earthoddity@planetmail.net You can also follow us on Twitter @_earthoddity and on Instagram at _earthoddity. You can call us at (662) 493-2059! Please don't hesitate to leave us a voicemail, we want to hear your voice!  Also like us on Facebook here and while your there, don't forget to join our group page and take part in all the hilarity that ensues! Have a great week and we love you! God bless you every one!